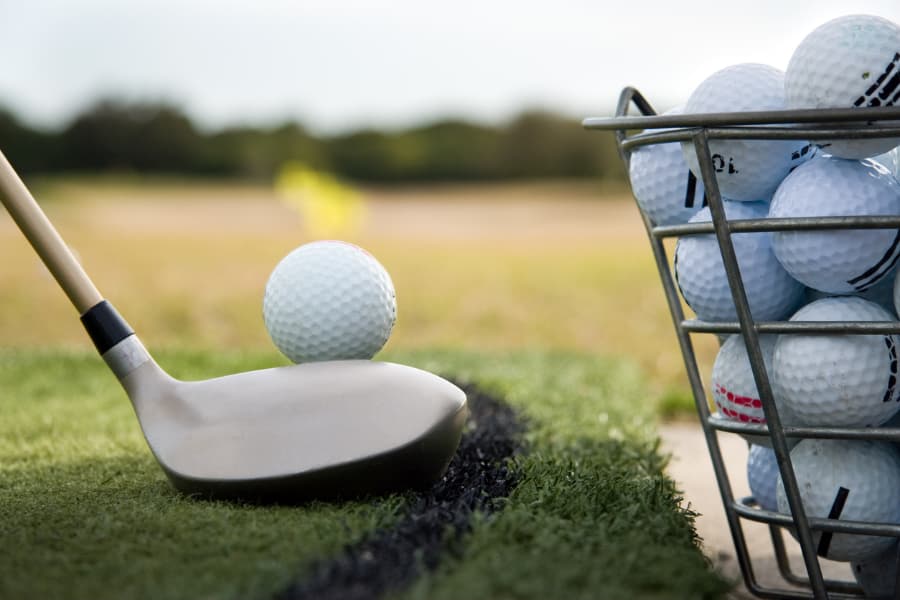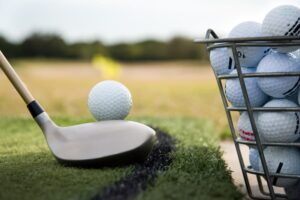 Golf is a beautiful game but often a challenging one. The game tests players physically, mentally, and emotionally. The only way to improve is by continuously working on your swing. "The more I practice, the luckier I get," said Gary Player, a 24-time winner of the PGA Tour and nine major championship wins.
Located in Closter, New Jersey, Closter Golf Center features a driving range that serves as a great practice facility for golfers wishing to enhance their game and lower their scores. The driving range is open all year long, seven days a week, allowing golfers to fine-tune their swings between rounds or make major adjustments before stepping onto the tee box for the first time next season. The driving range offers several amenities to help make your practice an enjoyable experience. Learn more about the golf amenities at Closter Golf Center.
All-Weather Protected Hitting Bays
While a round on the golf course can be played with others, practice sessions are usually reserved for just one. With over 120 hitting bays, you can tweak your swing in a private golf bay. Golfers are provided plenty of space to set up their golf bags and clubs to practice their game in comfort.
The driving range is meant to be utilized throughout the year. All-weather-protected hitting bays allow golfers to make use of the driving range regardless of the current weather conditions. You will stay dry while you let it fly. Hitting bays are heated and include wind shield protectors, which is ideal when you want to stay on top of your golf game during the colder months. Cooling fans offer a comfortable breeze on the hottest of summer days.
Range Markers
The reason why golfers are allowed to carry up to 14 clubs with them is because they all serve a different purpose. It's important to know which club to use in certain situations on the golf course if you want to improve your score. This knowledge is acquired at the driving range by learning your yardage for each club. The Closter driving range features accurate yardage markers, making it easy to gauge how far you hit the ball.
Sand Bunker
While it's best to stay out of the sand on the golf course, players must know what to do if they find themselves in a bunker. Not being able to successfully get out of a sand hazard on the first attempt can turn a good round into a forgettable round in just one hole. The Closter driving range includes a sand bunker, allowing golfers to get more comfortable escaping hazards out on the course.
Putting Green
Putting is the easiest component of golf, and yet the most difficult to master. Improving your putting is vital to lowering your golf scores. Putting is the great equalizer on the course as it accounts for approximately 43% of your total strokes. Being a better putter requires routine practice.
The putting green allows players to hone in on their putting skills. Learn proper putting speeds and rhythms, correct your aim, and grow in other critical aspects of putting when you practice your short game on our putting green and driving range.
Driving Range Pricing
To better accommodate our guests, we offer early bird pricing and buckets of balls in various sizes. Buckets are available at different price points.
Small bucket (54 balls) – $9 ($8 for seniors)
Medium bucket (84 balls) – $12
Large bucket (120 balls) – $14
We also offer Range Cards at discounted prices.
$50 – Card Value $50
$100 – Card Value $110
$199 – Card Value $225
Enjoy Golf Course Amenities and More at Closter Golf Center
No matter your skill level, your golf game can always improve. Whether you're an avid golfer or a newcomer to the game, the hitting bays at the Closter driving range can help you enhance your swing. Located in Closter, NJ, Closter Golf Center features a driving range with several amenities to help make your practice session beneficial. Players can also get valuable advice to hone their game from our experienced team of teaching professionals. To learn more about our driving range amenities and our other professional offerings, contact us today.