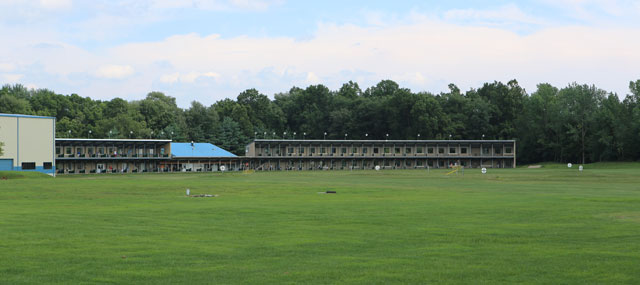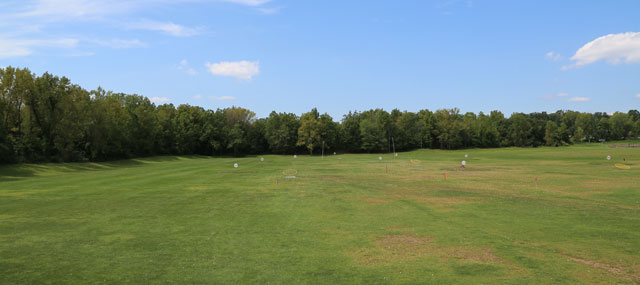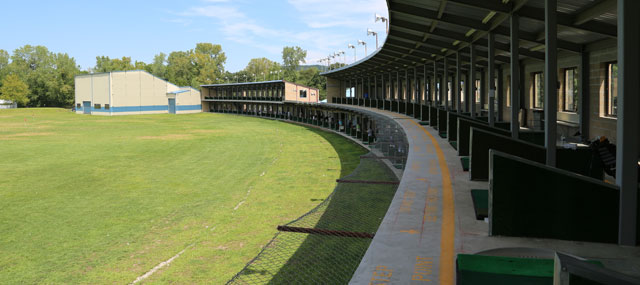 The game of golf is a beautiful sport that tests your mind just as much as your body. Avid golfers understand how challenging the game can be. Utilizing a driving range is an excellent way for golfers to practice their skills and prep for upcoming rounds.
Tappan Golf Center, located in Tappan, New York, offers a large outdoor driving range that is open all year long, seven days a week, allowing golfers to practice their swings during any season. Learn more about the Tappan driving range and why it's a great opportunity for you to hone your golfing skills.
Driving Range Hours
A sharper golf game awaits you at our driving range. Guests are welcome to use our range any day of the week between 6:30 a.m. to 10:00 p.m. Guests should be advised that hours may vary during winter and inclement weather. We recommend calling ahead to ask about our current hours of operation before coming to the driving range.
Pricing
We encourage guests to use our driving range for practice. To better accommodate all guests, we offer different-sized buckets of balls for you to select from at different price points. Our prices include:
| | | | |
| --- | --- | --- | --- |
| Size | Count | Price (Regular) | Price (Seniors) |
| Small | 54 Balls | $10 | $9 (does not apply to Early Bird Hours) |
| Medium | 84 Balls | $13 | |
| Large | 120 Balls | $16 | |
Range Card
We also offer range cards at discounted prices, and you'll pay less that the card's actual value. Our options include:
| | |
| --- | --- |
| Discounted Price | Value of Card |
| $50 | $50 |
| $100 | $110 |
| $199 | $225 |
As part of our many promotions, guests can work on their game and receive extra balls when they take advantage of our Early Bird Special. This special runs from Monday thru Friday, 6:30 a.m. to 12:00 p.m., and Saturdays and Sundays, 6:30 a.m. to 10:00 a.m. Please be aware that our Early Bird Special cannot be combined with senior discount pricing. Early Bird Special pricing is as follows:
Early Bird Special pricing
| | | |
| --- | --- | --- |
| Size | Count | Price (Regular) |
| Small | 80 Balls | $11 |
| Medium | 125 Balls | $14 |
| Large | 200 Balls | $18 |
Click here for our Early Bird Specials!
Tappan Driving Range Amenities
When looking for somewhere to practice your swing, you will find Tappan Golf Center offers a comfortable and enjoyable experience for golfers of all skill levels. Our driving range comes equipped with the following features:
Hitting Bays
Our driving range has 100 heated and weather-protected hitting bays, ideal for when you want to stay sharp even during colder months. Each bay provides golfers plenty of space to set up their bangs and clubs to practice their game in comfort. Don't worry about breaking a sweat during the warmer weather — each bay comes equipped with cooling fans, essential on those hot summer days.
Range Markers
How useful can a driving range be if you don't know how far you're hitting the ball? Our large driving range facility features a vast assortment of yardage markers, making it easy to gauge how far you hit the ball. Knowing how far you can hit each club is essential once you get on the golf course and seek to improve your score.
Custom Club Fitter on Site
Tappan Golf Center has the luxury of being home to Novogolf — Golf Digests Top 50 Custom Club Fitter 2014. Highly trained fitters will ensure your equipment is properly tailored to their specific measurements and skill level. Novogolf club fittings take place in their technology center, where they can track the progress of your swing as they make adjustments, helping fine-tune your game.
Toptracer Range Technology
Guests at Tappan Golf Center can hone their golf skills just like professional players with the innovative-ball tracing technology from Toptracer. This technology provides real-time insights into ball flight, speed, and similar data to help golfers improve their game. Practicing your swing just got more fun with Toptracer Range.
A Better Golf Game Awaits You
Whether you're a frequent golfer looking to test a new club or fix a slice in your swing, or a newcomer trying to work on your game, the hitting bays at Tappan driving range can accommodate. Located in Tappan, NY, Tappan Golf Center features a large driving range facility with 100 spacious hitting bays. Come alone or bring a group of your golf friends. Contact us today to learn more about the Tappan driving range and the other family-friendly amenities for hosting parties and events at Tappan Golf Center.